Hi, everyone 🙂
Hotel WRIGHT STYLE and OUGIYA Bicycle Shop are cooperating to provide a luggage delivery service.
By using this service, you can travel around comfortably.🧳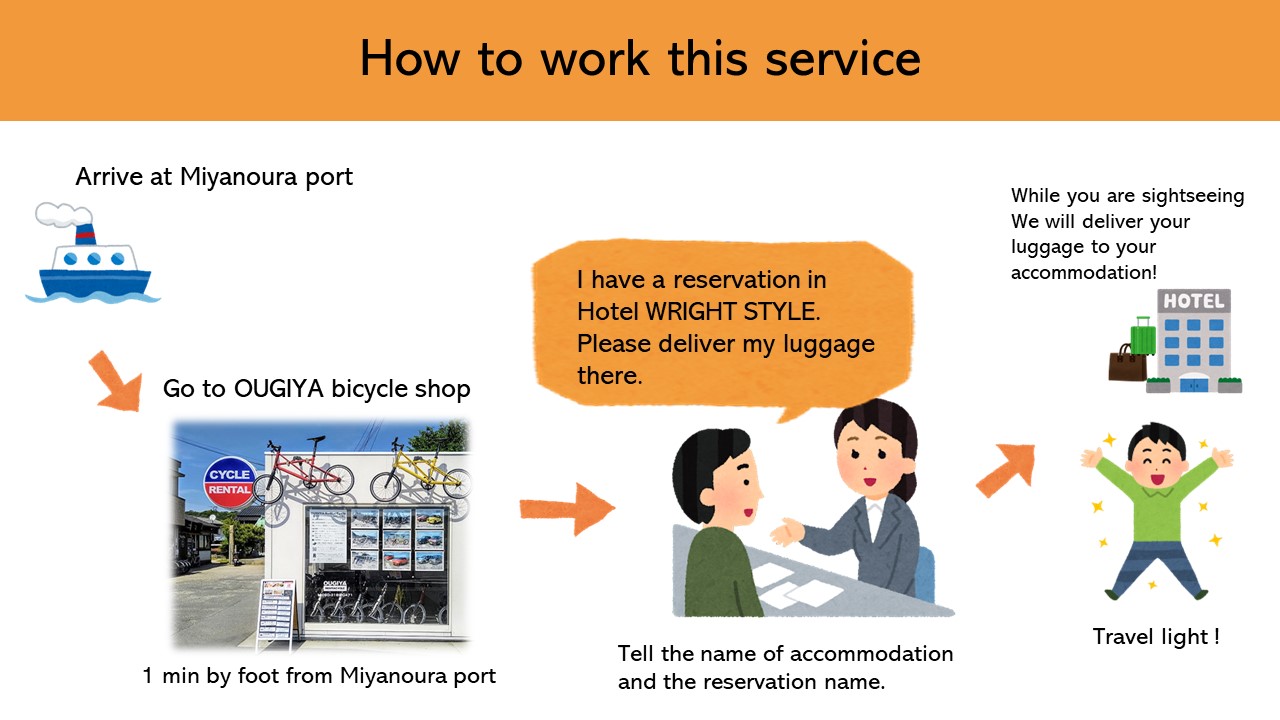 OUGIYA bicycle shop is located in front of the Miyaura Port Ferry Terminal.
When you arrive at Naoshima, you can leave your luggage and start sightseeing right away comfortably.

We also recommend renting a bicycle or car here !

Of course, even if you don't rent it, we can deliver it to the following accommodations.
■Hotel WRIGHT STYLE

■HOSHIKUZU Inn

When you leave luggage, please tell the name of accommodation and reservation name.

you can just go to the rental bicycle on the day !
!!Attention!!
1、Customers are responsible for managing valuables, fragile items, and other items that may be damaged.
2、When delivering from a hotel to a rental bicycle, pick-up is between 11:00 and 18:00.
3、We cannot deliver to other facilities.
we hope that you enjoy Naoshima travel comfotably 🙂